Today I'm sharing with you my answers to questions that scrapbookers have asked me.
I've included video tutorials showing the simplest method I've found for each question. It is quite possible that there are other ways to do these things, but I try to make things easy for you by showing you the quick way!
Let me know in the comments if you have any questions, I'd love to hear from you.
Recolouring part of an item
Open your tag file
Save as a new name (so we don't break the original)
Using the magic wand tool – set the tolerance to 50
Click on the coloured border
Shift click until the whole border is selected
Press Ctrl+J to create a new layer with just the border
Click Layer, New Fill Layer, Solid Color
Click OK
Click OK (yes your whole screen will be filled with colour – don't stress!)
Press Ctrl+G so that the Solid Color Layer will clip to the border only
Double click on the Solid Color Thumbnail
Then use the eye dropper tool to select a colour you want to use from your layout
Click OK
Now the border should match the new colour you have selected.
Adding a border to a 4×6 photo
Michelle wrote in with a question about Photoshop Elements…
I was wondering how to print white borders on 4×6 photos in PSE.  I see the option to print borders when I select print, but they never come out even no matter what # I choose.

Thanks,
Michelle
It seems there's a bug with printing borders on your images. Photoshop Elements add them to outside of your image, so if you print on 4×6 paper, they don't appear.
How to print a border on your image
For those not in the know, you can set the borders by going to File, Print, then clicking on More options
I can see the borders if I choose a bigger paper size, but not for 4×6 paper. I can understand you would want to easily print on 4×6 without cropping your photo from a larger sheet!
Add a border to your image
To work around this issue:
Open your image
Crop your photo to 3.75×4.75 (for a 1/4 in border)
Go to image, resize, Canvas size

Set it to 4x6in with a white canvas extension colour
Print away!
Text on a Path in PSE 10
This is the most talked about feature in PSE 10, but below I have a few tips for thos with PSE9 and earlier wanting similar effects.
Select the Text on a Custom Path tool (Click and hold the text tool to show the Text on a Custom Path tool)
Click and drag to create your path
Click on the path and type your text
Text inside a Shape in PSE 10
Everyone is excited about Text on a Path, but I love text *in* a shape best!
Draw a shape using the Custom Shape tool
Click within the shape using the text tool (be sure the text colour is different to your shape colour!)
Type your text
Hide the shape by clicking on the Eye icon in the the Layers panel if you don't want the shape to show on your finished page
Text on a Path in PSE 9 and earlier
Just because you don't have Photoshop Elements 10 doesn't mean you have to miss out on text on a path. I walk you through how to use pre-made text paths and text box shapes in  Photoshop Elements 9 or earlier.
See how you can resize, rotate and use the paragraph alignment settings to get different effects.
Create a watermark on your image
I had a question from one of my readers recently:
How do I go about adding (c) copyright type watermark to multiple images in Photoshop Elements?
You may want to do this if you are uploading your photos on the web, so I thought I'd share this with you too! Using the Process Multiple Images feature in Photoshop Elements you can batch process your images and resize, add a water mark and more.
Watch the video or read on below for step by step instructions.
Go to the file menu – then click Process Multiple files.
Navigate to the folder of images you want to process. (or open them first and work with the opened files)
Put in the details of how you want to alter the images (resizing etc)
Leave anything you want to keep the same blank
Add your copyright message into the custom text box on the right hand side – see screen shot below (You can insert a copyright logo by typing Alt+0169 on the numeric keypad, or just copy and paste this one into the text field ©)

Click OK
Wait for Photoshop to process each of the files
The resulting image looks like this: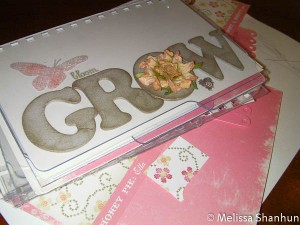 Fix a photo in Photoshop Elements Quick Edit Mode
Photoshop Elements has some great photo editing features- here is show a couple of ways that you can improve your photos in just minute!
Want to have better photos?
Go from bland to brilliant using just Photoshop Elements.
Turn your overcast skies blue
Clean away food from your baby's face
Create a perfect group shot – where everyone is smiling & has their eyes open!
Get rid of red eyes.
I'll teach you how to fix your photos using Photoshop Elements quickly, so you can get on with scrapbooking!
The workshop includes:
One click fixes for photos
Step by step instructions for common photo problems
What are you waiting for? Buy now and in 30 minutes you will be on your way to better photos!
Digital Scrapbooking Primer
Did you miss the earlier posts? This month I've shared 20 digital scrapbooking videos with you:
Questions?
I'd love to hear your questions in the comments of this post, what do you want to know about Photoshop Elements?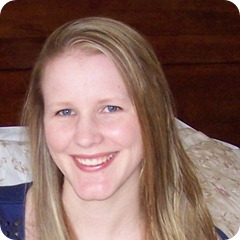 I'm Melissa Shanhun, digital scrapbooking educator and owner of Digital Scrapbooking HQ where I answer your digital scrapbooking questions with video tutorials, one-on-one classes and free online workshops.
I've been using my computer to create beautiful things for about 15 years now. I've spent 10 years working in graphic design using a variety of software systems including Photoshop and Photoshop Elements. I've also taught a University unit on presentation systems and graphic design for the past few years.
I've been focusing my skills on digital scrapbooking since October 2007, and I've been teaching in person classes in Perth, Western Australia since 2009. In 2011 I launched Digital Scrapbooking HQ, where I'm creating a unique system where you can get your Photoshop questions answered and you can use your computer to do what you want it to!
My work has been featured at The Daily Digi, Scrapbookgraphics, and the Daily Scrapper. I'm currently on the team for Wendyzine Scraps and was published in the 2012 Log your Memory Memory Logbook.
Last chance for Template Album Set at half price!
Want to take the plunge into digital for February's LOAD? All month long I've got a special discount on my 31 digital templates set for Layout A Day readers - a massive 50% off! Check out the details of my Simple Digital Album Template Pack here.