Note from Lain: This blog post marks the second of a weekly, month-long Digital Scrapbooking 101 series by Melissa Shanhun of Digital Scrapbooking HQ. She's going to help us get our digi on! If you missed the first installment, get it here: Digital Scrapbooking Primer: The Only Four Tools You Need. 
Do you want to learn how to create a digital scrapbook page the easy way?
Today I'll share with you how I created this layout from a digital template.
For this layout I've used:  Simple Template Album Template 3; Peace on Earth by Flergs and Eva Kipler available at Scrapbookgraphics; Happy Hollydays and  Happy Hollydays Add on Paper Pack by Karen Lewis Designz available at The Digichick; Fonts: Melissa's Hand
Play Along
You can see me create the page in the the video below. I've also included the steps I used to help you as you create your own page.
As you are watching you can pause the video and head over to complete each step with your own layout (need a template? You can grab a freebie when you join my mailing list)
You can watch the video in full screen mode: Click to start playing the video – then you can click on the far right button (4 arrows outwards 
). See them in all their glory and actually be able to read the text and see what I am doing!
If you create a page – I'd love to see it! Link me up in the comments!
Step 1 – Select your Photos
If generally suggest selecting your photos first, then looking through your stash of templates to find one that has the number of photo spots you need.
Step 2 – Select your Template
I browsed through my templates to find one with the number of photo spots I need. Today I used Template 3 from my Simple Template Album set.
I'll have some tips for organising templates in an upcoming post.
Step 2 – Save your Work
Save your template as a new name, so you'll be able to use the original template again later.
Be sure to use File –  Save As to save your file as a new name – that way you can reuse the template later.
Save your work as a PSD file – eg 20110101 Emily 1st birthday.psd. Photoshop Documents (PSD files) retain the layers and can be edited later.
You'll need to save your work regularly. Go to File – Save to save your work (or press Ctrl+S or Cmd+S on a Mac).
Step 3 – Place and Clip your photos
Place your photos into your layout:
Click with your move tool on the photo spot
Click File – Place then browse to find the photo you want to add to your layout.
Clip your photo to the photo spot by pressing Ctrl+G (or Cmd+G on a Mac)
Now you can move and resize your photos to your heart's content!

This process creates a smart object so that your image can be resized multiple times without losing quality. Great for those of use who love to come back and change photo sizes later!
This will mean your printed layouts will always look great!
Watch the video for for tips on placing files, constraining proportions, resizing photo spots and more!
STEP 4 – Add your Papers
Add papers to complement your photos using the File – Place… command.
Then clip them to your template layers by using the Ctrl+G (Cmd+G on a Mac) shortcut.
STEP 5 – Add your Journalling
Use the text tool to include your journalling.
Step 6 – Add Embellishments
You can clip papers to embellishment spots or place any embellishment you like on your layout using the Place command.
Click the eye icon hide the layers you don't need.
Step 6 – Add Shadows
You can add your own drop shadows by clicking on the Layer menu then Layer Styles – Style settings.In the video I show you how to copy the shadows included in your template.
You could also use a purchased shadow style.
Step 7 – Admire your work
Well done! You've now finished your first layout! Be sure to save your work.
Live Webinar – Get your Questions Answered!
In this webinar I'll demonstrate how to create a digital scrapbook page from a template (which you'll receive for free when you register) and a digital scrapbooking kit. I've also set aside plenty of time to answer your questions.
You will also have the chance to win my Simple Album Template set valued at $47!
Date: Sunday, January 22
Time: 8:30 PM – 9:30 PM (Eastern Time) (view and register in your timezone)
Cost – Free!


This workshop will be run online using a webinar system. All you need to do is register for the workshop using the button above. You'll receive a reminder email one week before, one day before, and one hour before the workshop begins. You just log in with your name and email address and start watching my presentation. I am always keen for you to type questions and I answer them live via my webcam.
The webinar includes:
Live streaming of my screen and webcam and I walk you through the workshop
Text chat with me and other participants
Question and answer session: get your questions answered on the spot!
Coming up in the Digital Scrapbooking Primer
Next week: Cutting, Misting and Inking in Photoshop Elements
Getting your supplies under control
Questions and Answers  - I'll be answering your questions in an upcoming post, so please ask them in the comments below.
Questions?
I'd love to hear your questions in the comments of this post, what do you want to know about Photoshop Elements?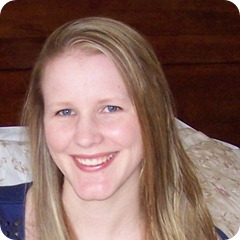 I'm Melissa Shanhun, digital scrapbooking educator and owner of Digital Scrapbooking HQ where I answer your digital scrapbooking questions with video tutorials, one-on-one classes and free online workshops.
I've been using my computer to create beautiful things for about 15 years now. I've spent 10 years working in graphic design using a variety of software systems including Photoshop and Photoshop Elements. I've also taught a University unit on presentation systems and graphic design for the past few years.
I've been focusing my skills on digital scrapbooking since October 2007, and I've been teaching in person classes in Perth, Western Australia since 2009. In 2011 I launched Digital Scrapbooking HQ, where I'm creating a unique system where you can get your Photoshop questions answered and you can use your computer to do what you want it to!
My work has been featured at The Daily Digi, Scrapbookgraphics, and the Daily Scrapper. I'm currently on the team for Wendyzine Scraps and was published in the 2012 Log your Memory Memory Logbook.
Want to take the plunge into digital for February's LOAD? All month long I've got a special discount on my 31 digital templates set for Layout A Day readers - a massive 50% off! Check out the details of my Simple Digital Album Template Pack here.